Top NFT Giveaways of 2023
Posted On March 9, 2023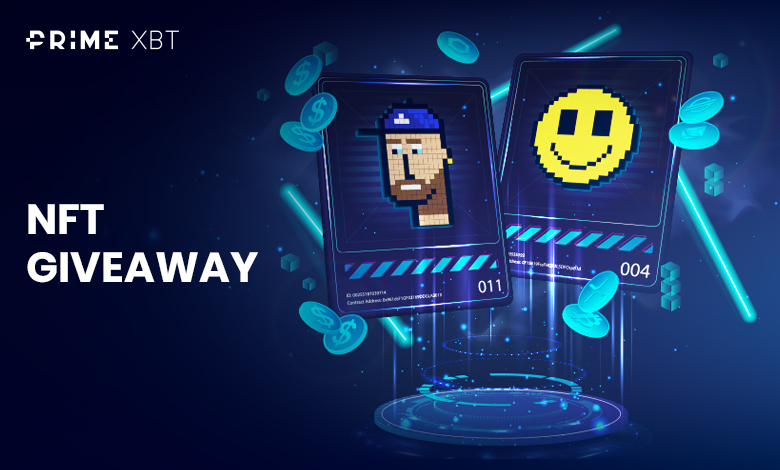 Giveaways are efficient ways to promote something and engage the audience. NFT projects realize this quite well, that's why it's not a big deal to find good NFT giveaways these days. Thanks to such promotional initiatives, anyone can earn some unique tokens and even more.
In this review, we will try to reveal the best free NFT giveaways to take part in 2023. We will also describe prizes from these airdrops and will tell you how to participate in your favorite NFT giveaways to earn the reward.
How do NFT Giveaways Work?
Before we start revealing the best NFT giveaways, we want to explain this concept and the key functions of such initiatives. Foremost, any NFT airdrop is a promotional and marketing instrument whose function is to make users more engaged in a certain project. Usually, such initiatives work through social media.
What's important is that every free NFT giveaway might be different from another one. Each project imposes its own rules for users that must be followed. Also, not all giveaways are promoted through the same channels. It depends on the community of the project. Many do this through Telegram groups, while others have very active communities on Twitter.
No one can guarantee a team behind the project that their airdrop of tokens will be successful and increase the interest of users. That's why they try to make these special actions as lucrative as possible. Let's take a look at how you can participate in an airdrop and then explore some of the most frequently discussed promotions of 2023.
How to Get NFT on an Airdrop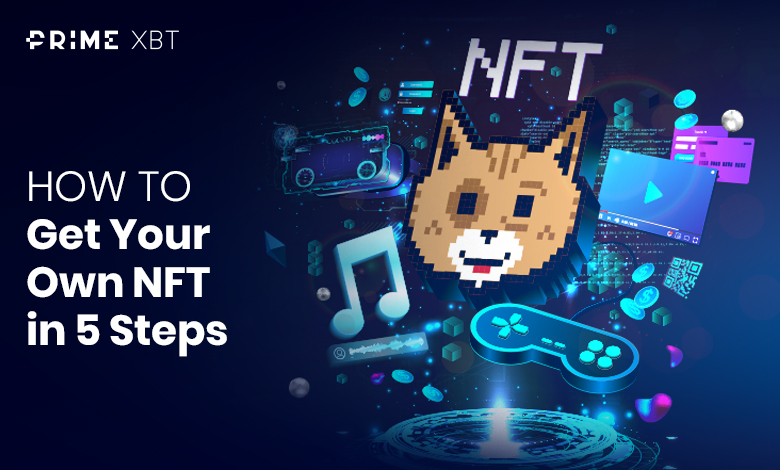 Learn which projects organize NFT giveaways. Information about such projects can be found on specialized forums or on social media. Here we also share some interesting initiatives.

Explore the rules and try to follow them to become a participant. Once you find a good giveaway you would like to participate in, study the instructions of the projects and make sure to follow all the requirements. They might be different. Some will ask you just subscribe to their social media while others might engage you into playing games on their metaverse platforms.

Anticipate the distribution. If you complete all the mandatory steps within the pre-determined deadlines, you will only need to wait until the distribution is announced. As a rule, NFT projects inform their participants about the distribution date.

Check out whether the token was sent to you during the distribution. Usually, if you win a certain token, you will get it on your crypto wallet mentioned during the enrollment for a free NFT giveaway.

Use your's own NFT: Sell it, collect or come up with your own unique use of NFT.
Ape Masters Club
A set of funny NFT apes became one of the most widely discussed NFT collections in the crypto world and beyond. It includes 10,000 tokens generated based on the capabilities of a special computer program running on the Ethereum blockchain.
The project organizes free NFT giveaways on a regular basis. The purpose of such actions is to distribute some pieces of art among NFT enthusiasts. You can also buy them, but getting such valuable pieces for free is a much better deal.
Battle Infinity
Battle Infinity is something more than just a collection of funny pieces of art. This is an entire P2E ecosystem whose capabilities can be used for satisfying different purposes. NFT avatars of the virtual Battle Arena are just one of the available possibilities.
However, participating in such a well-developed space is a huge benefit for every digital enthusiast, since Battle Arena allows its NFT avatars to participate in different virtual events. All this works on the capabilities of ERC 721 smart contract functionality. Overall, Battle Infinity is one of the most engaging metaverse projects, and so participation in its airdrops is a must-do for every metaverse enthusiast.
Key of Life
The team behind this collection is Recycle the Land — which is a web3-based solution that aims to raise awareness of environmental issues. The Key of Life collection is one of the instruments that perform this function.
This selection includes 3,800 digital tokens of different values. Its first mint took place on the 31st of October the previous year, which was a form of distribution of tokens. Current holders will not only learn about future airdrops but also will have the possibility to participate in VIP events of the Recycle the Land project. Follow it on social media to learn about upcoming airdrops and their rewards.
Lucky Block
You can join this platform if you want to receive special rewards for participation in different events. They are hosted by the platform on a weekly bases. In order to participate in such events and enter different giveaways of luxurious goods, you should invest your money into the Lucky Block project by buying one of their non-fungible tokens.
Material World
If you want to explore unique digital art and accessories, learn more about the airdrops organized to distribute free NFT tokens from the Material World collection. In total, this set features 3,333 pieces of digital art.
It's interesting that this project releases different collections. Each release is a beginning of a new giveaway, which rewards users with material rewards at the end. For instance, the previous major prize of such an action was a reward of $275,000. 
MetaBlobs
If you're simply looking for the best free NFTs available in the market, then you might want to check out MetaBlobs. Each MetaBlob represents a unique and fun piece of art with many different rarity traits and characteristics.
In total, MetaBlobs is giving away 100,000 free NFTs. Of this figure, 90,000 will operate on top of the Polygon network while the balance will be available on Ethereum.
RobotEra
To become closer to the ecosystem of RobotEra and participate in its new airdrops of unique non-fungible tokens, you should buy the in-game token traded under the TARO ticker symbol. This digital coin was released on the 26th of April 2022. Now it's estimated at around $0.0003084.
SKULLX
On the 13th of February, the Skullx project announced on its Twitter the Cyber Raider Giveaway. It lasted only 24 hours and was intended to engage users in the promotion of the project. In total, it consists of 10,000 digital avatars, so you will definitely have the possibility to participate in several more free NFT giveaways of this Ethereum-based platform. Later on, you will have the possibility to use these avatars in games of the ecosystem or sell them on regular NFT marketplaces.
Tamadoge
Tamadoge is a project that will be interesting for those who like gaming environments. You can invest in this ecosystem and win or earn special NFT avatars called Tamadoge Pets, which were launched on the 6th of October in 2022. They are based on ERC 721 smart contracts and can be used within the gaming environment or sold to other players.
However, we suggest that you should use them to try to get in the rating of top players because they will be rewarded with TAMA tokens. As of the date of writing, the value of this cryptocurrency is $0.01655 with a market capitalization of around $17 million.
Wizardia
This is one more metaverse for those who are fond of online gaming. This will be a perfect platform for you if you like fantasy games and would like to use your strategy skills to participate in competitions for special rewards.
You can either buy its NFTs to join the metaverse or participate in NFT giveaways that go through 7 rounds. NFTs are distributed alongside money prizes.
Conclusion
To summarize, let's discover the benefits and pitfalls of such initiatives and NFT giveaways.
✅Pros:
The possibility to get non-fungible tokens for free and later use them as utility instruments within ecosystems or sell them on marketplaces;

To get involved in new promising blockchain-based projects;

The opportunity to gain exclusive access to VIP events and earn luxurious goods as rewards.
❌ Cons:
NFT giveaways attract a lot of users and even statistically an average user has a small chance to succeed.

Most NFTs distributed through free giveaways have low value and almost no utility within the specific ecosystems.
F.A.Q.
Where can I find NFT giveaways?
You should follow the social media of NFT and crypto projects to learn about their airdrops and giveaways.
What is the most promising NFT?
It depends on many factors but we suggest paying attention to non-fungible tokens created by respectable artists and distributed by reliable crypto projects.
How do I do an NFT giveaway?
To do an NFT giveaway, create a collection, promote it on social media or other channels, and impose requirements that should be followed by users who want to participate.
What kind of NFT sells best?
The returns from NFTs depend on the popularity of the collection, the reputation of artists and distributors, the utility of tokens, and more.